Good morning!
Know what day it is?
Tuesday, March 1st!
Know what that means????
20 more days until SPRING!
Which means 13 more days until Daylight savings time begins!
Easter is March 27th which means I only have 27 more days left before I can have a very large and well deserved glass of wine!
This is pretty fabulous right?
Hopping over to Ink Interrupted for this weeks
 This week, we want to know:
  How Are You?
There's a question, huh?
Truth is, I am good.
Great even.
It depends on the day and time and place and a million other items that feed into my mood.
Take my daughter's inability to hear me when I am waking her up in the mornings. (I know she can hear me because she always responds with "I KNOW" or I'm UP" in that sweet disgruntle teenage voice kids developed over night!) depending on how well this whole scenario plays out, my mood can alter in a matter of seconds. It really depends on how many times I have had to walk back to her room to verify that she didn't go back to sleep. It's a game really and I am still waiting for the day when I win first round!
Otherwise, I am great and have patients. (kinda)
I got up this morning at 4am and worked out. I mean REALLY worked out. I have been fighting this cold for over 2 weeks which threw a wrench into my health goal. So this morning I had had enough and was up and climbing stairs and doing those squat things and planking and dying thing, but I was working out! Spring is around the corner and I need to not be sore when I really get to working in my yard because working in my yard makes me happy, but sore legs and arms do not, so again. The work out thing.
Makes me feel good!
Then last week, my son came home with the graduation announcements that we ordered. It dawned on me that I still have to order the pictures to place in them and then we have to sit down and make the list of those we are sending them too and then address them and then buy stamps and then mail them making the fact that he WILL graduate in 12 weeks all the more surreal!
He is super excited and I am excited for him, but I keep telling him to "la-la-la- Shut up"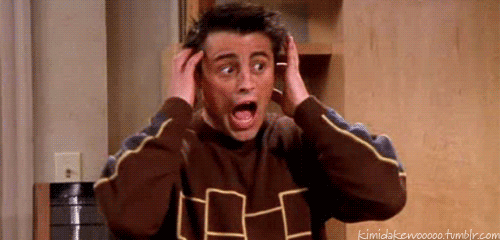 But I am good, just in a tiny bit of denial, but good.
Here is to a wonderful day of lots of feel goods!