Good morning!
Did you miss me? I have to say thank you to those that stopped by last week to leave love notes and hugs on my post about taking the week off.
It was a wonderfully relaxing even though I worked for three days.
Then two days of nothing except what we wanted and quiet!
PURE BLISS!
In my absence, I was nominated no, lets use the word tagged –  for not one, not two, but THREE little recognition's.
Me!
You all are awesome.
One of the nominations was waaaay before I took a break but life as we all know can fly by at warp speed.
So I will conquer and accept that one first.
Cathy over at Curious As A Cathy tagged me in a fun musical get to know you award.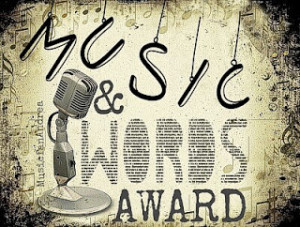 Here's how you play, if you choose to accept the award:
1. Link back to the person who nominated you – CHECK
2. Answer these questions with words AND music: Please see below
3. Pass the award on to 5 bloggers who inspire you with their posts about music.
4. Tag your post with #MWA, for Music&Words Award so that we can all find you down the line.
5. Quote these 5 steps and the award icon in your post. You can display the icon on your sidebar as well.
WHAT DOES MUSIC MEAN TO YOU?
Put simply…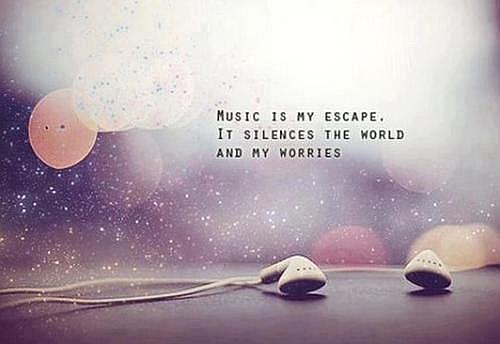 WHAT IS YOUR FIRST MUSIC-RELATED MEMORY?
My mother took me to my first country concert after I injured my knee playing kickball resulting in cracking it completely. I was so upset because I was stuck in a brace for 8 weeks and couldn't run.at.all.  Who remembers Alabama? They were playing at Texas Stadium in 1986. The line for the elevator was ridiculous so the gentleman my mom was dating at the time scooped me up and carried me the 4 flights of stairs to get to our seats.
WHAT'S THE FIRST ALBUM YOU'VE PURCHASED YOURSELF?
One in which my mother was not thrilled about to at all, but allowed it to happen because it was my babysitting money after all, not hers 🙂
I believe if memory serves, Bon Jovi's "Slippery When Wet" was the next one.
My poor, poor country music loving mother prayed it was just a phase.
WHAT'S THE LATEST MUSIC YOU'VE PURCHASED? (NO ONLINE STREAMING OR FREE DOWNLOADS, I'M TALKING ABOUT CASH HERE!)
I purchased with plastic which is tied to my checking account so in theory it was cash via iTunes the following winner!
WHAT SONG DID YOU LISTEN TO LAST? (NO CHEATING, COME OUT WITH THE DIRTY PLEASURES!
I had Pandora on and was listening to Richard Marx radio which played this beauty.
And up until this very minute I hadn't put two and two together. Check this out. He was the lead singer for another crazy big hair rock band I drove my mother nuts with back in the day.
My mother truly was a saint during my early years.
Lastly, those I know that can inspire us more with music and words are:
Stacy over at Stacy Uncorked
Eric over at All in Dads Work
Marie over at Xmas Dolly
Eli over at Coach Daddy
Claudia over at Images By CW
Have a fabulous week everyone!